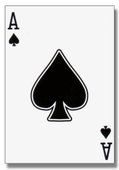 Trump Card
As convenient as a one-stop solution is, we do not consider our ability to say "yes!" to be our biggest asset. Our ability to say "no" is more important.

While we have very wide electronic expertise (analog, digital, uC, FPGA, AC/DC, DC/DC, DSP,...) in-house, there are obviously areas of expertise where we would fall short of your needs. As long as the bulk of the project is rooted in our core expertise, we will draw from our network of experts to complement us and offer you an integrated solution that requires no additional managing from your side. But if we feel that our added value is too low or you would be better of with another solution, we will simply tell you so.
Likewise, if we have, at the time of your request, too little resources available to accept your project and keep it going, we will decline.
And finally, if we feel your project would have a hard time finding traction in its intended market, we will tell you so. Even if the project would be good for us, we will decline if it would be bad for you!